For those of you that have allergies to shellfish, you have my sincere condolences. Almost everyone else that I know enjoys a good old fashioned shrimp boil. The beautiful thing about a shrimp boil is that it's about so much more than just the shrimp. The sides, the people, the event, and yes even the location play an important role in this traditional coastal delight.
shrimp boil imageCoastal Catering and Chef Marshall will only serve large gulf shrimp for a shrimp boil. We don't think small shrimp belong at a shrimp boil. We think they belong in a salad, or on top of a beautiful medium-rare rib eye steak. Cooked and served with your large gulf shrimp are the sides which include juicy kielbasa sausage that is flavorful and succulent. Then we add red new potatoes and corn on the cob. Both the corn and potatoes are cooked to perfection, and melt in your mouth, with that distinct shrimp boil flavor. Now let's add quartered onions, red bell peppers, asparagus, and mushrooms. Wow! Yum-Yum. Place a few slices of our home made garlic bread on your plate and you have a wonderful meal to enjoy with your friends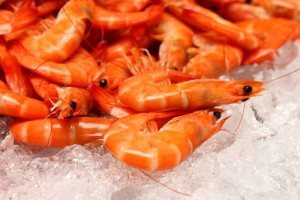 The people you invite will help make this an event. This successful event will have the people talking about it for weeks to come. Now, here is the really cool part. Pick a location that has some flare. Try your elevated patio/outdoor deck. How about pool side? Community or neighborhood parks are fun. Then there is "at the beach". We love and specialize in the "Onsite Shrimp Boil" event.
Our tried and true recipe for a successful onsite shrimp boil can be altered upon request. But in reality you probably won't want to after you discuss this with Coastal Catering and Chef Marshall. Our experience and know how is why you are talking to us in the first place. You will be pleased with a Coastal Catering Shrimp Boil. We guarantee it!