Fennel is a flavorful herb. It is indigenous to the shores of the Mediterranean Sea. Fennel has been introduced all over the world into dry soils along river banks and shore lines. Some animals, such as insects and birds use fennel as a food source. It is a perennial herb and grows to heights of eight feet. Yellow flowers with dried seeds as the fruit are typical for fennel plants. These aromatic plants are often used as decorative garden plants.
fennel bulb and seedsThe bulb, seeds, and foliage of the fennel plant are used in many culinary traditions throughout the world. Dried fennel seed is an aromatic anise-flavored spice. Green seeds are preferred for use in cooking. The leaves are delicately flavored and shaped similarly to dill. The bulb is a crisp vegetable and can be sautéed, stewed, grilled, or eaten raw. The tender young leaves are used as a garnish, a salad, or added to salad for flavor. The leaves of Fennel are also used with puddings, soups, and sauces.
Fennel is most popular in the Mediterranean and Middle East. It is widely used as a breath freshener and digestive aide in these regions as well. These regions certainly favor fennel in their cuisine more than we do in America. Having said that, give it a try and you may be pleasantly surprised. Fennel goes especially well with egg dishes. You will find it adds to fish of all kinds. It will enhance your salads and your soups. Fennel will jazz up your sauces too!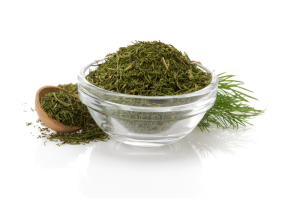 When your spices change within a recipe, your taste of that food changes as well. You can completely change the way a food tastes by changing up the spices and herbs that you select. Add a new tasting sauce or soup or salad to your table. Then sit back and watch your family. They may accuse you of taking cooking lessons or going to a cooking school. Make gentle changes and impress yourself and your family. Don't forget fennel, it will diversify your taste buds.