Paprika is a spice made from the ground dried fruits of bell peppers. It is also made from chili peppers and sweet peppers. Adding color and flavor to dishes is the primary usage of this seasoning. The primary source of production for this wildly popular spice is Hungary. Some of the other countries producing Paprika today are Spain, Portugal, Serbia, Turkey, Greece, Morocco, and a few areas of America. California paprika has a beautiful, deep red color. This makes it aesthetically attractive and pleases most viewers. Over the past dozen years, Spanish smoked paprika has come into its own. It is clearly popular in certain social settings. This Smokey flavor comes from the slow drying process utilizing oak fires. Try it, and discover that the paprika flavor can be as interesting and important as its magnificent color. It will soon become a staple in your kitchen.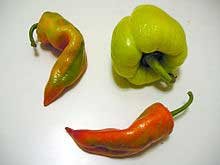 Paprika can range in today's marketplace from Sweet to Mild to Hot. This depends on which country of the World your Paprika has been produced. Central European Paprika was Hot until the 1920's. A Hungarian paprika farmer discovered one of his plants was producing sweet peppers. These sweet peppers went on to become the first sweet and mild spice of paprika. He then started grafting this plant to others and began developing several varieties of peppers. These sweet peppers come in beautiful colors and variations of green, red, orange, and yellow. They also vary in their intensity. Some is sweet. Some is mild.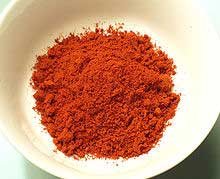 Spanish-Smoked-Paprika
Sometimes used to color rice, Paprika enhances stews, and flavors soups. It has also found its way into goulash, sausage, not to mention a host of meat dishes. In America we principally use this spice as a garnish. The real rich and Smokey flavor can be unleashed by heating your Paprika gently in some oil. Adding this to your dish of choice will only improve the quality of your meal.. Sprinkling a bit on poultry will enhance the Smokey flavor not to mention the addition of attractive color to your featured meat of the day.